First-time Mum Positive Birth at Lewisham Birth Centre
Posted on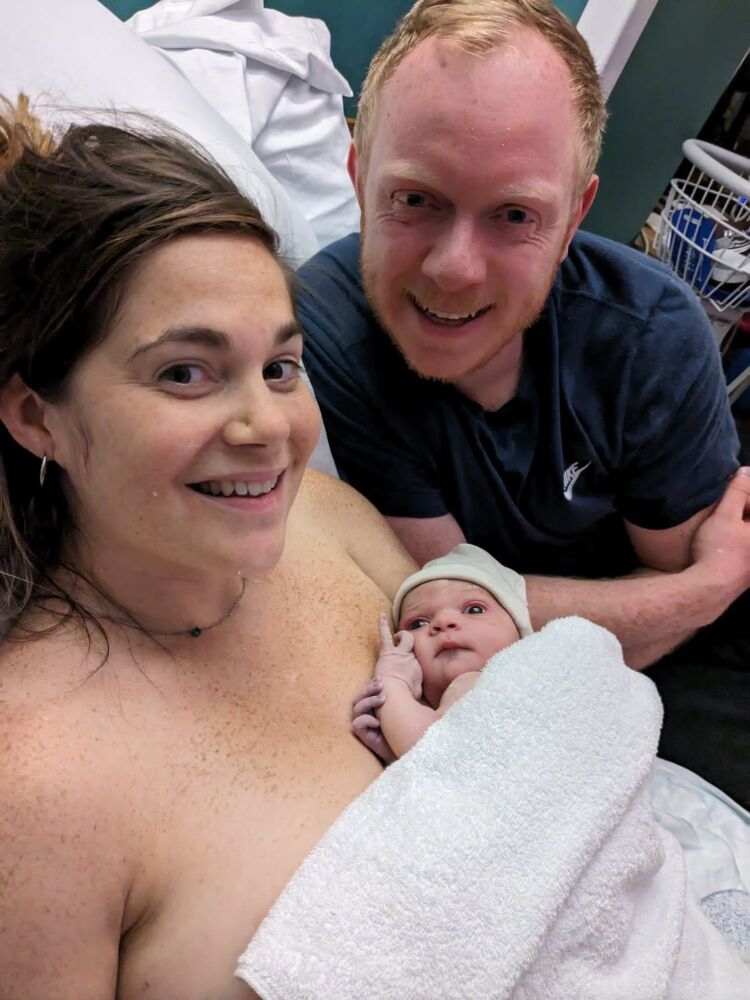 A few months after our Hypnobirthing class, I was delighted to hear first-time Mum Lucy had an amazing positive birth in Lewisham Birth Centre in Greenwich, exactly as she had planned. Here's Lucy telling her story in her own words:
"I had a sweep on my due date and started having contractions 3 hours later. I was on and off for 24 hours with all of the distraction techniques, lots of walking, Netflix (but not so much chill haha) and essential comb squeezing going on (that comb was a total life saver for the whole time I have to say).
We made it to Lewisham birthing centre at 7pm on the Wednesday evening and I was admitted at 3cm. We were super lucky in that we were the only couple in - so we had a wonderful midwife and student midwife with us the whole time.
I spent a lot of the initial time in the pool and then out walking around. Things were a little slow at first, but once my first then second waters went (ALL over the room) we were good to go and our daughter Cleo was born at 4.55am on the Thursday morning!
I had a pretty bad tear which needed stitching in theatre, but despite this I can honestly say I had an amazing labour and birth experience and I feel so lucky that I got what I really wished for my first baby's birth."
Huge congratulations to Lucy, Joe and baby Cleo!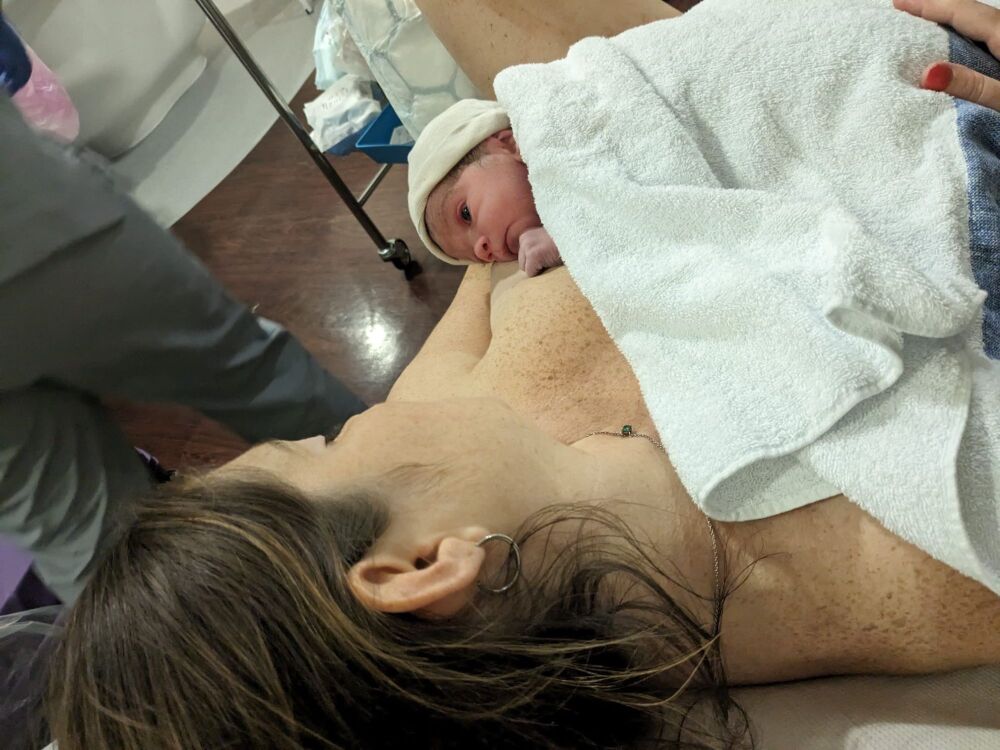 Lewisham Hospital Birth Centre, (London Borough of Greenwich)
Do you want a Positive Birth too?
My antenatal Hypnobirthing courses are available both in-person and online, and are designed to be a fun and relaxing experience for you and your birth partner - a real highlight of your pregnancy.
I offer different formats suitable for every budget as it is important that Hypnobirthing is accessible and affordable for everyone.
Find the perfect class for you:
Not sure which course is for you? Sign up to my next FREE Online Mini-Masterclass to start your journey to a glowing pregnancy, a positive birth, and the best possible start to parenthood!