London Hypnobirthing Classes: Antenatal Classes in Eltham, Greenwich
Pregnant and living in Blackheath, Lewisham or Greenwich?
Rise & Glow Group Hypnobirthing classes are designed to be a highlight of your pregnancy!
Prepare for an easier, faster, more comfortable birth, while meeting other local parents-to-be living near Eltham and Greenwich.
The perfect antenatal course for a glowing pregnancy, a positive birth & the best possible start to parenthood!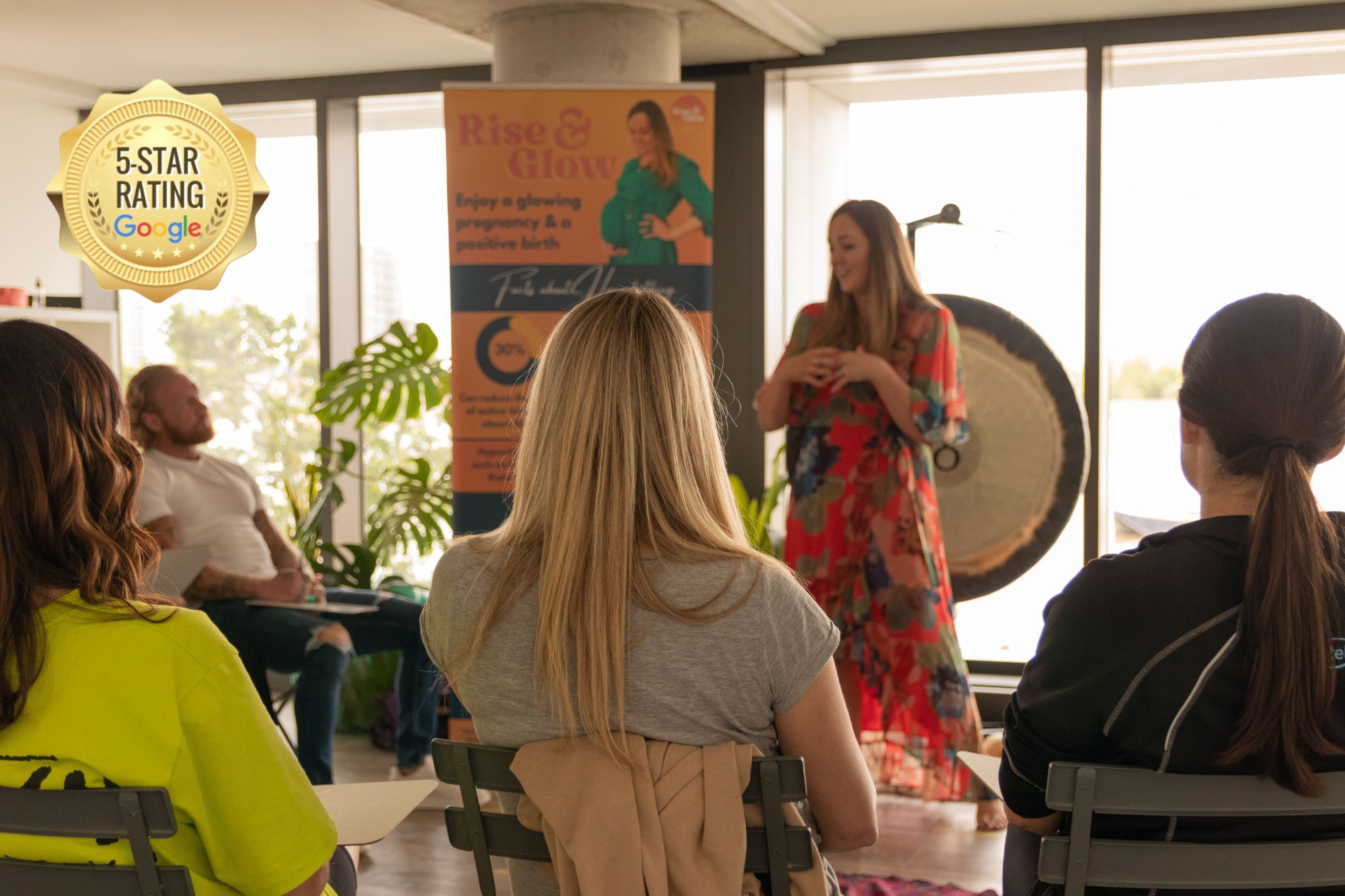 Map of our Group Hypnobirthing Classes in London
Find out about our other Group Antenatal Courses: Various venues in South East London & Kent
How are we different to NCT classes in Eltham?
NCT classes are a traditional form of antenatal education established in the 1950s and were the only antenatal class available for a long time. On NCT classes, you would learn about baby care (e.g. how to change a nappy) as well the different forms of pharmacological pain relief available for a medicalised hospital birth.
You may learn a breathing technique for labour on NCT classes in Eltham, but you won't usually learn Hypnobirthing tools, other than perhaps a brief introduction.
Rise & Glow courses are evidence-based, and fully up to date with the latest scientific research. Our Hypnobirthing classes focus on giving you the knowledge and tools for a positive birth, allowing you to feel relaxed, powerful and confident during your pregnancy, with plenty of opportunities to practice different Hypnobirthing techniques in class.
At the time of writing, NCT classes in Eltham are priced at £369, in comparison to £235 for Rise & Glow Group Hypnobirthing Courses.
Some parents choose do Rise & Glow Hypnobirthing classes instead of NCT classes in Eltham, while some parents choose to do both.
Rise & Glow Hypnobirthing courses and NCT classes in Eltham are both brilliant opportunities to meet other local parents-to-be, so choose whichever will enable you to feel prepared and excited for the birth of your baby!
Want to learn about real-life Hypnobirthing in action?
Find out about our other Group Antenatal Courses: Various venues in South East London & Kent