Private 1:1 Hypnobirthing Classes
Private 1:1 Birth Prep Coaching
Bespoke hypnobirthing coaching will truly transform your pregnancy by giving you the knowledge and practical tools you need for a positive birth, adapted to your unique circumstances. By the end of the course you will be feeling calm, confident and even excited about giving birth!
Duration: 8 hours (4 sessions of 2 hours)
Price: £345
Delivered in a one-to-one private setting for you and your birth partner, this is the best way to prepare for your baby's birth together at a time and place that suits you.
Available either online via Zoom (wherever you are in the world), or in-person at your home (South East London & Kent only).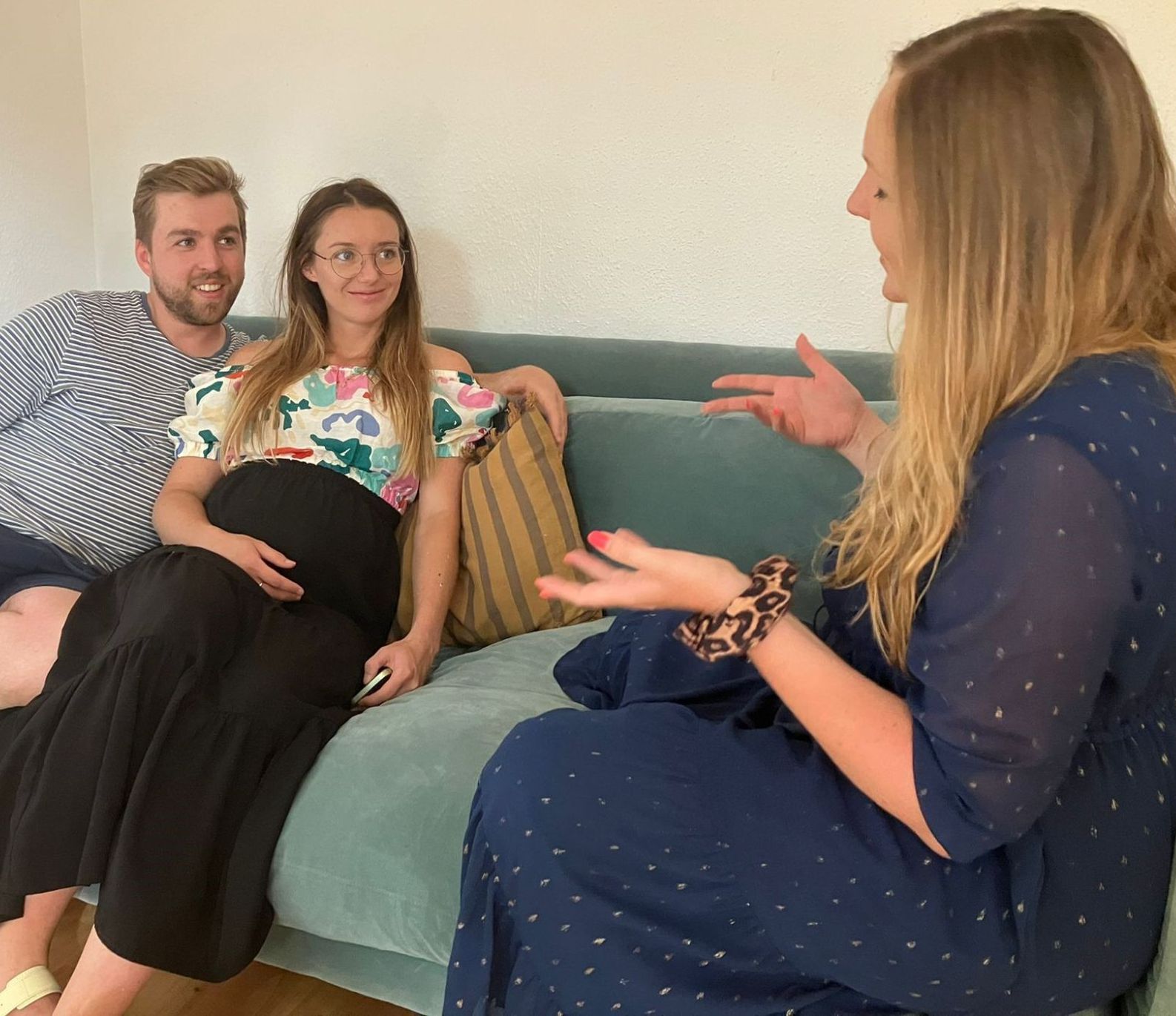 8 hours of private (1:1) Hypnobirthing training for both you and your birth partner
Personalised guidance and coaching on Hypnobirthing techniques and tools
Editable birth plan template
Ultimate birth bag checklist
Comprehensive home practice schedule
Gorgeous guided hypnosis relaxation tracks
Fabulous goody bag full of useful birth tools
Continued support via WhatsApp until your baby is born.
Client Testimonial: "My partner and I have just completed the hypnobirthing course with Laura and are feeling excited for our first baby! We have gone from associating birth with words like "grim" "pain" and "sweaty" to "exciting" "intense" and "baby-ready"! Really recommend for anyone who wants to feel confident and ready for a positive birth experience."
Secure your first session with just a £50 deposit.
One session per week over four weeks is generally ideal to allow you time to practice the techniques in between. Most clients prefer to start the course shortly after their 20 week scan, but this course is suitable for anytime between 12 and 38 weeks.
Once you have booked your first session using the online booking tool, I will be in touch within 24 hours to agree dates and times for the remaining three sessions.
Choose a date that works for you
Online and in-person options available
Client Testimonial: "Just finished up the course with Laura. It changed so many misconceptions about birth and I feel so much more prepared to look after my partner throughout. Really can't recommend what Laura runs through enough for any first time expecting parents!!"