Group Hypnobirthing Classes in South East London & Kent
Group Hypnobirthing Course in Bexley
The perfect antenatal class for a glowing pregnancy and a beautiful, positive birth!
Learn the mind-blowing science of what actually happens in your body during labour, and understand how to maximise your body's natural birthing power for an easier, faster birth. In our classes, you and your birth partner will gain a tonne of practical tools & techniques that will enable you to feel confident and prepared for the day you'll meet your baby.
This is a comprehensive antenatal education course in birth preparation - you don't need any other antenatal class!
Learn amazing tools & knowledge such as...
How to confidently manage your contractions like a pro!
How to avoid Tearing
How your Birth Partner will be the most important person in the room with you, and how to approach birth as a TEAM!
Next Available Dates:
January Group: Weds 11th, 18th, & 25th Jan 2023 **Only one space left!**
March Group: Weds 1st, 8th, & 15th March 2023
May Group: Weds 10th, 17th, & 24th May 2023
July Group: Weds 5th, 12th, 19th July 2023
Details:
Time: 6:30 - 9:30pm
Price: £235 per couple
Location: North Cray Neighbourhood Centre, Sidcup, Bexley, DA14 5JR


I guarantee this will be a highlight of your pregnancy; you and your birth partner will come away from each class smiling and excited about birth, and potentially with some new mama (and papa!) friends too!
This course will truly transform your pregnancy by giving you the knowledge and practical tools you need for a positive birth. By the end of the course you will be feeling calm, confident and even excited about giving birth!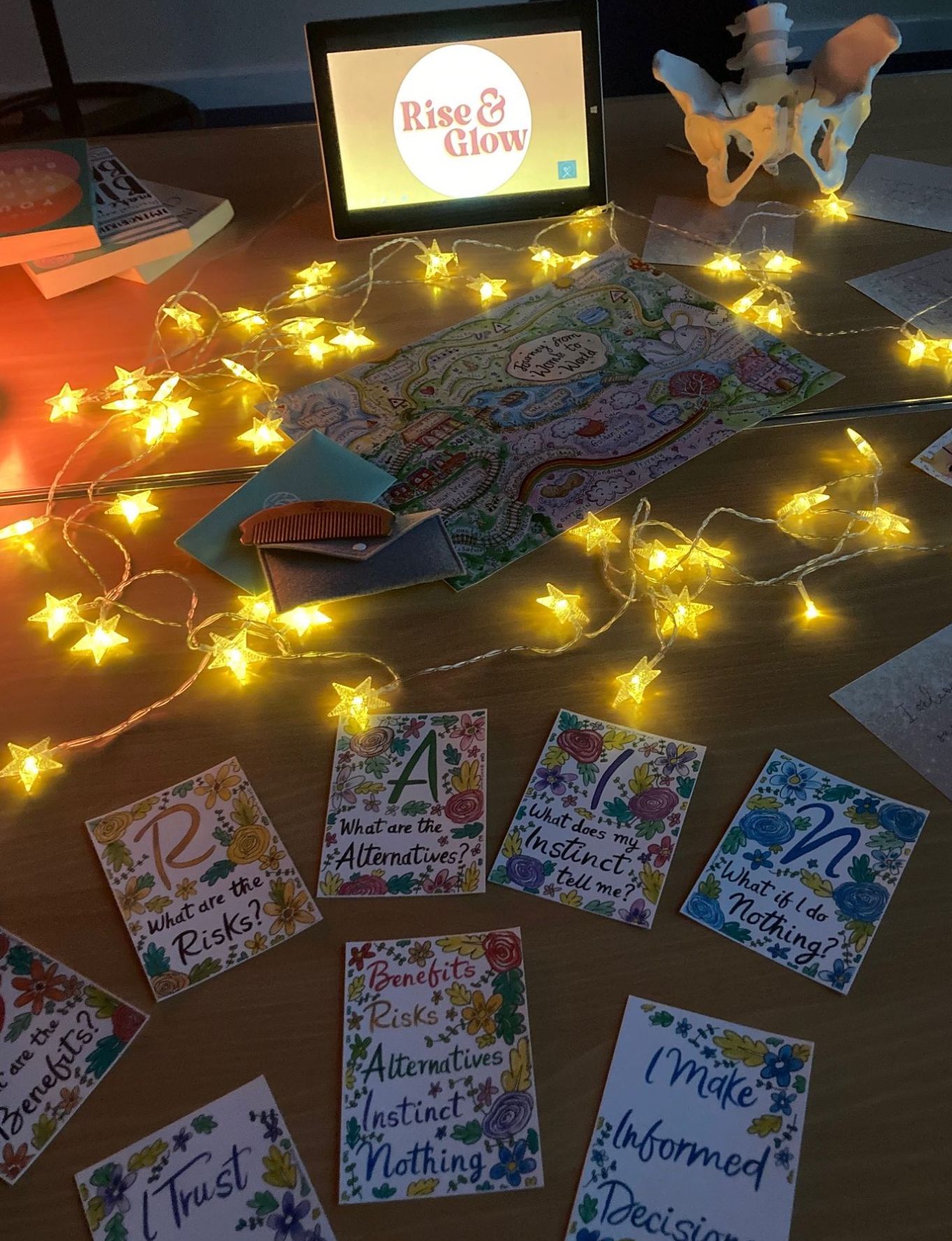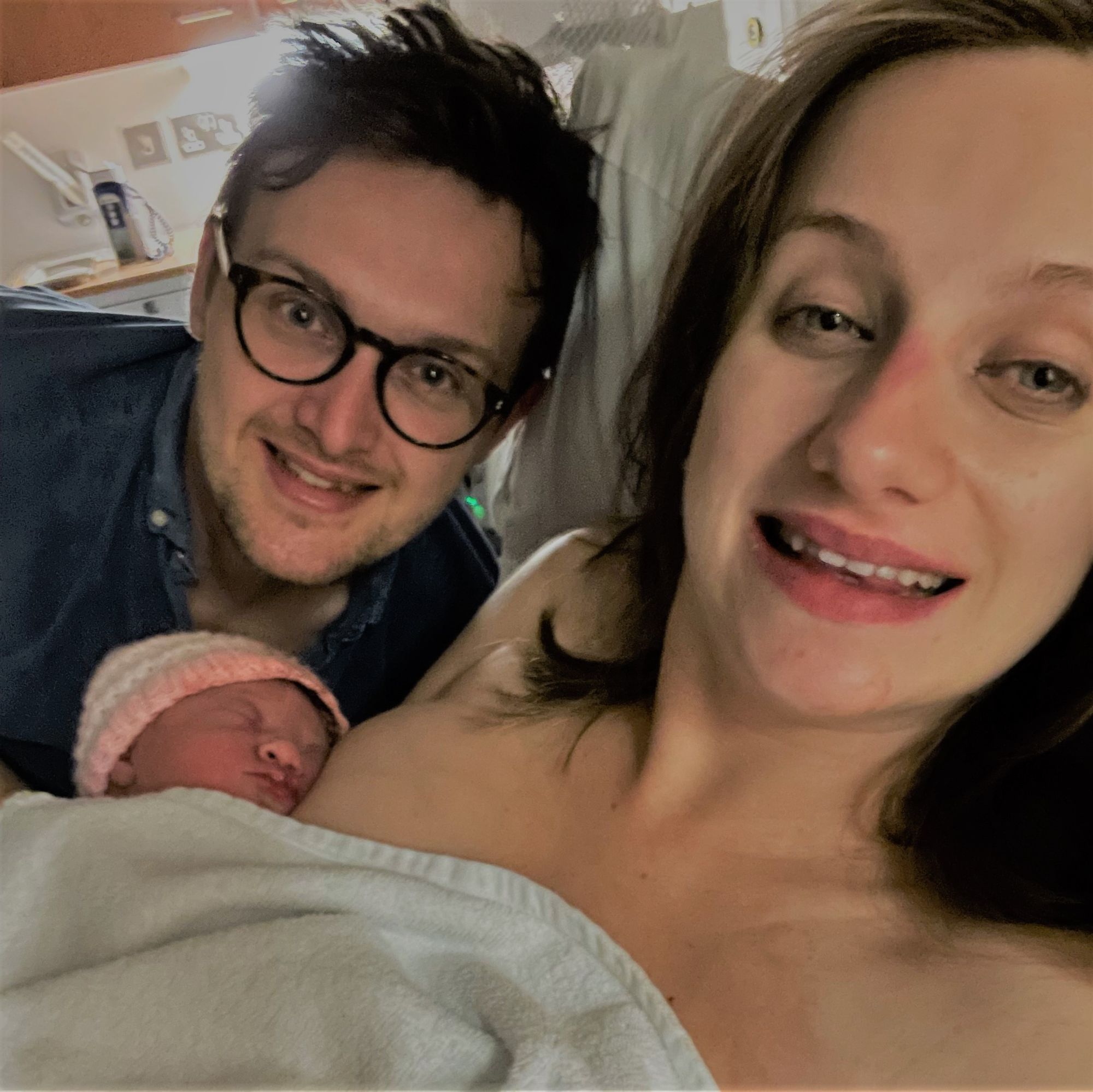 Client Testimonial:
"Overall I can honestly say that labour was an incredible experience and even though it didn't end exactly how we envisioned, every single moment was a really positive experience... The knowledge gained through the course meant I felt confident and excited at every stage. Most importantly it enabled my husband to be the best birthing partner I could ask for. He knew exactly what I wanted at each point and I couldn't have done it without him!"
First time Mum
Find the Perfect Group Course for You
You are welcome to attend one of our Group courses any time after your 12 week scan. If the below dates don't work for you, please email [email protected] and I'll see what I can do for you.
Weds 11th, 18th
& 25th January 2023
6:30-9:30pm
Sidcup, Bexley
**Only one space left!**
Weds 1st, 8th
& 15th March 2023
6:30-9:30pm
Sidcup, Bexley
Weds 10th, 17th
& 24th May 2023
6:30-9:30pm
Sidcup, Bexley
Weds 5th, 12th
& 19th July 2023
6:30-9:30pm
Sidcup, Bexley
What to Expect from Each Class:
Session 1: The Physiology of Birth and the Brain-Body Connection
The brain-body connection
The science of what ACTUALLY happens in birth in terms of your muscles & hormones
What we can learn from other animals about birth
How to be an epic birth partner
Self-hypnosis & Hypnobirthing techniques
How to use breathing as a tool for labour
Session 2: Practical Tools for a Positive Birth
The perfect cocktail of hormones
Tools to optimise YOUR body's natural birthing power
Creating our own unique anchors for birth
Fear release techniques
Practical preparations for birth including birth plan
Optimal foetal positioning for an easier birth
Session 3: The Big Day!
Preparing your birth environment and your birth bag
Birth place choices
Decision making framework for birth
Advanced relaxation and breathwork techniques
Upright positions for birth using bio-mechanics
How to avoid Tearing
Bringing it all together step-by-step for the big day!
As you can see, there's loads of amazing stuff to get through!! We do however make time for a break or two during each class so you can enjoy a cuppa and some cake while getting to know each other.
In order to keep the classes small and intimate, spaces are limited so book early to secure your place!
8 hours of Hypnobirthing training for both you and your birth partner in a group setting
Personalised guidance and coaching on Hypnobirthing techniques and tools
Fabulous goody bag
Editable birth plan template
Ultimate birth bag checklist
Comprehensive home practice schedule
Gorgeous guided hypnosis relaxation tracks
Tea and cake to enjoy during the breaks in each class
Continued support via WhatsApp until your baby is born.
"Before taking the course, I viewed birth as something scary and painful that I was dreading, but I can confidently say I am now looking forward to the day I get to meet my baby!
I feel much more calm about birth and labour and I feel I have gained a lot of knowledge on what to expect when it happens, the science behind what happens at each stage and how best to cope with it."
First Time Mum
Your Local Hypnobirthing Teacher: Laura is a qualified hypnobirthing specialist and mum to two boys. She is passionate about helping women enjoy a glowing pregnancy and prepare for a positive birth!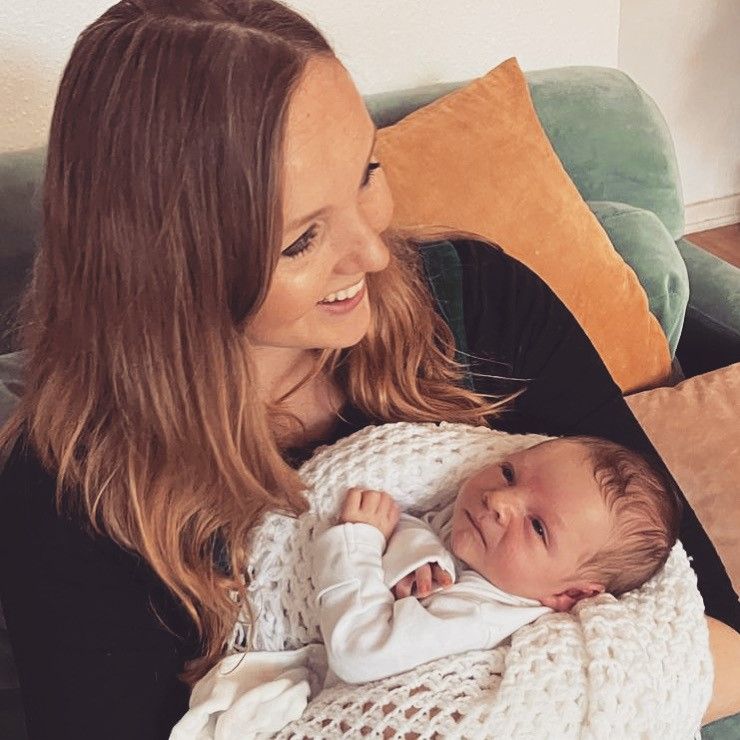 "I really loved the practical elements of the course - it gave us a good view of different birthing scenarios and how to be confident whatever happens!"